Title: Henderson, W. A.
Source text: The Medical and Surgical History of the War of the Rebellion. (1861-65.), Part 2, Volume 2 (Washington, DC: Government Printing Office, 1876), 529.
Civil War Washington ID: med.d2e31386
TEI/XML: med.d2e31386.xml
CASE 1501.—Corporal W. A. Henderson, Co. K, 1st U. S. Sharpshooters, aged 21 years, was wounded at Kelly's Ford, November 7, 1863. Surgeon J. W. Lyman, U. S. V., reported, from a Third Corps hospital: "A gunshot fracture of the head of the right humerus, with resection of three inches." This patient was sent to Washington, and entered Douglas Hospital November 9th. Assistant Surgeon W. Thomson, U. S. A., reported: "Resection of right shoulder joint. This man was discharged May 3, 1864." Dr. Thomson sent to the Museum a photograph, which is represented in FIGURE 2 of PLATE XIV, opposite page 529, with a statement that the "arm is useful, the patient can feed himself, and take his hat off." This corporal was pensioned. Examiner W. A. Jackson, of Lapeer, Michigan, November 26, 1863, reported: "The ball entered at the tuberosity of the right humerus and came out one inch below the coracoid process of the right scapula, completely comminuting the upper portion of the humerus. Four inches of the bone is lacking. The muscles of the right side of the chest both front and back are shrunk, leaving the right side of the thorax looking like a skeleton. The lung on the right side, below the clavicle, gives a dull sound on percussion, and the right side of the chest does not fill well in the act of respiration, and he is not able to make use of the right arm and hand." This pensioner was paid September 4, 1874.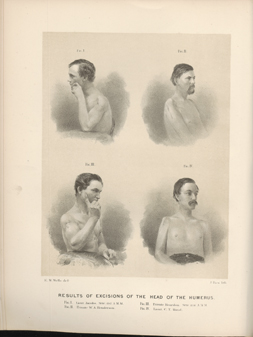 PLATE XIV. RESULTS OF EXCISIONS OF THE HEAD OF THE HUMERUS. FIG. II. Private W. A. Henderson.