Title: Crandall, C.
Source text: The Medical and Surgical History of the War of the Rebellion. (1861-65.), Part 3, Volume 2 (Washington, DC: Government Printing Office, 1883), 633.
Civil War Washington ID: med.d2e24372
TEI/XML: med.d2e24372.xml
CASE 931.—Private C. Crandall, Co. K, 2d New York Artillery, aged 18 years, was wounded in the left foot, at Spottsylvania​, May 18, 1864, and entered Carver Hospital at Washington six days afterwards. Surgeon O. A. Judson, U. S. V., reported: "Gunshot fracture of metatarsus. The injury was caused by a musket ball, which entered the space of the fifth metatarsal bone and emerged at the corresponding point of the second metatarsal bone. On May 29th partial amputation of the foot by Lisfranc's method was performed by Assistant Surgeon H. Allen, U. S. A. The case did remarkably well. By September 30th the stump had entirely healed but was still very tender, the patient being unable to stand on it." He was discharged from service December 12, 1864, and pensioned. He died May 12, 1867.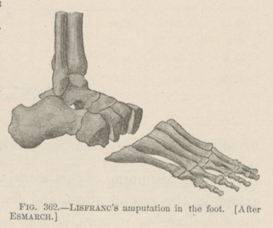 FIG. 362.—LISFRANC'S amputation in the foot. [After ESMARCH.]