Title: Miller, W. H.
Source text: The Medical and Surgical History of the War of the Rebellion. (1861-65.), Part 3, Volume 2 (Washington, DC: Government Printing Office, 1883), 317.
Civil War Washington ID: med.d2e14293
TEI/XML: med.d2e14293.xml
CASE 491.—Private W. H. Miller, Co. I, 72d Pennsylvania, aged 21 years, received a shot fracture of the tarsal and metatarsal bones of the left foot, at Antietam, September 17, 1862. Assistant Surgeon J. J. Woodward, U. S. A., recorded his admission, six days after the injury, to the Patent Office Hospital, Washington, where the injured limb was amputated on September 28th, by Acting Assistant Surgeon P. Middleton, the operation being performed by the circular method at the lower third of the leg. Several months afterwards the patient was transferred to Armory Square Hospital, and subsequently he passed through several hospitals in Philadelphia, entering Christian Street on March 21, 1864. Acting Assistant Surgeon R. J. Levis, in charge of the latter, reported that he found the patient's general health feeble, both bones of the stump necrosed in nearly their whole length, and the soft parts in a very unhealthy condition, necessitating a re-amputation at the lower third of the thigh, which he performed by the antero-posterior flap method on April 28, 1864. He also reported that the patient reacted promptly, and that his general health improved greatly after the second amputation, and that the stump healed readily. On September 3, 1864, the patient was discharged from service and became a pensioner. He was paid as such March 4, 1879. The amputated bones of the foot and the soft tissues, as well as the bones removed at the second operation, were contributed to the Museum by the respective operators (Cat. Surg. Sect., 1866, pp. 440, 503, and 402, Specs. 97, 2748, and 4172). The last of these specimens is represented in FIG. 2 of PLATE LXXII, opposite, showing the dead shafts of the tibia and fibula surrounded by a quite complete involucrum, which, in size, approaches hypertrophy. The extremity of the fibula is roughened, but softened as if carious. The tibia approaches roundness, but its extremity is incomplete, exhibiting the end of the sequestrum.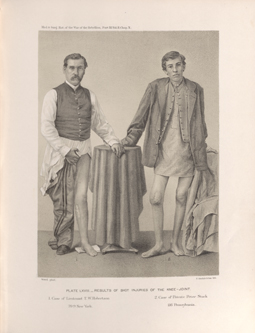 PLATE LXXII. __ INVOLCRA OF BONES OF THE LEG. Fig. 2._Private W. Miller I. 72 Pennsylvania Vols. Specimen 4172. A. M. M.