Title: C——, Charles A.
Source text: Surgeon General Joseph K. Barnes, United States Army, The Medical and Surgical History of the War of the Rebellion. (1861–65.), Part 1, Volume 2 (Washington, D.C.: Government Printing Office, 1870), 170-171.
Civil War Washington ID: med.d1e11970
TEI/XML: med.d1e11970.xml
CASE.—Sergeant Charles A. C——, Co. A, 3d Virginia Cavalry, was wounded in a skirmish near Culpeper, Virginia, October 11th, 1863, by a pistol ball which fractured the superior portion of the frontal bone a little to the left of the median line. He was taken prisoner, conveyed to Washington, and taken to the Emory Hospital on the 13th. He was free from pain and conscious when admitted, but had some tendency to stupor. Spiculæ of bone were removed from the wound, simple dressings applied, and a cathartic administered. On the 14th the tendency to coma increased, and a venous hæmorrhage from the wound occurred, and cerebral matter exuded. The pulsations of the brain were distinctly visible at the opening. At eight o'clock in the evening, these symptoms were still graver, and the patient could be aroused only with great difficulty. He gradually sank and died on the following morning, October 15th, 1863. The autopsy showed that the ball had split upon the skull, one portion passing underneath the scalp for a short distance, the other entering the brain. The left lobe of the cerebrum was greatly disorganized and broken down. The exact point of lodgment​ of the ball could not be ascertained, as it dropped through the disorganized tissue at the dissection. The calvaria​ and fragments of ball are represented in the adjacent wood-cut. The frontal bone is fractured and depressed one inch above and internal to its left eminence. The opening measures one-half by one inch externally, being slightly more extensive on the inner table. The specimen and history were contributed by Surgeon N. R. Mosely, U. S. V.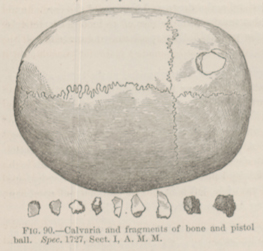 FIG. 90.—Calvaria​ and fragments of bone and pistol ball. Spec. 1727, Sect. I, A. M. M.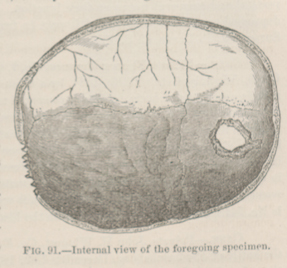 FIG. 91.—Internal view of the foregoing specimen.